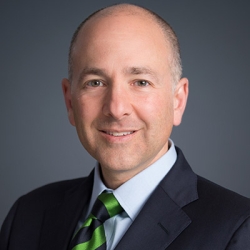 Jason Porth
Vice President, University Enterprises
Phone: (415) 338-6880
Email: jporth@sfsu.edu
Jason Porth serves as vice president for University Enterprises, a division focused on creating the spaces and opportunities that support the university's mission. The division includes units focused on capital planning, design, construction, and real estate management and development. It also includes The University Corporation, San Francisco State (UCorp), a not-for-profit public benefit corporation devoted to furthering the university's educational mission.
Jason began working at SF State in 2006 as associate director for community relations in the Office of Government Relations. In that role, he served as the university's liaison with local elected officials and city government, as well as with neighborhood groups and community-based organizations.  In 2009, he joined the Office of the President, initially serving as deputy chief of staff and then as chief of operations. He began to serve as executive director of U Corp in 2014 and he continues to serve in that role.  
Prior to working at SF State, Jason practiced law as a civil rights attorney, representing plaintiffs primarily in employment matters. He received a B.A. from Brandeis University and a J.D. from Northeastern University. He is a member of the State Bar of California.