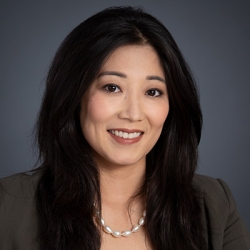 Noriko Lim-Tepper
Chief of Staff
Phone: (415) 338-1381
Email: noriko@sfsu.edu
Noriko Lim-Tepper is the Chief of Staff to the President of San Francisco State University. Prior to her current role, she was the Director of Government and Community Relations for the University and has led federal and state advocacy efforts for the campus.
Before her arrival at SF State, Noriko was a senior field representative to California State Assemblyman Phil Ting and was an aide to former Assemblyman Tom Ammiano and former State Senator Carole Migden. During her tenure in the Legislature, she worked on advancement of LGBTQ+ rights, housing, transportation, immigration, and educational issues.
Noriko received her B.A. in Political Science and M.A. in International and Multicultural Education from the University of San Francisco.